We would like to update you on our exciting HySkills project and some of the most recent developments since our launch last year.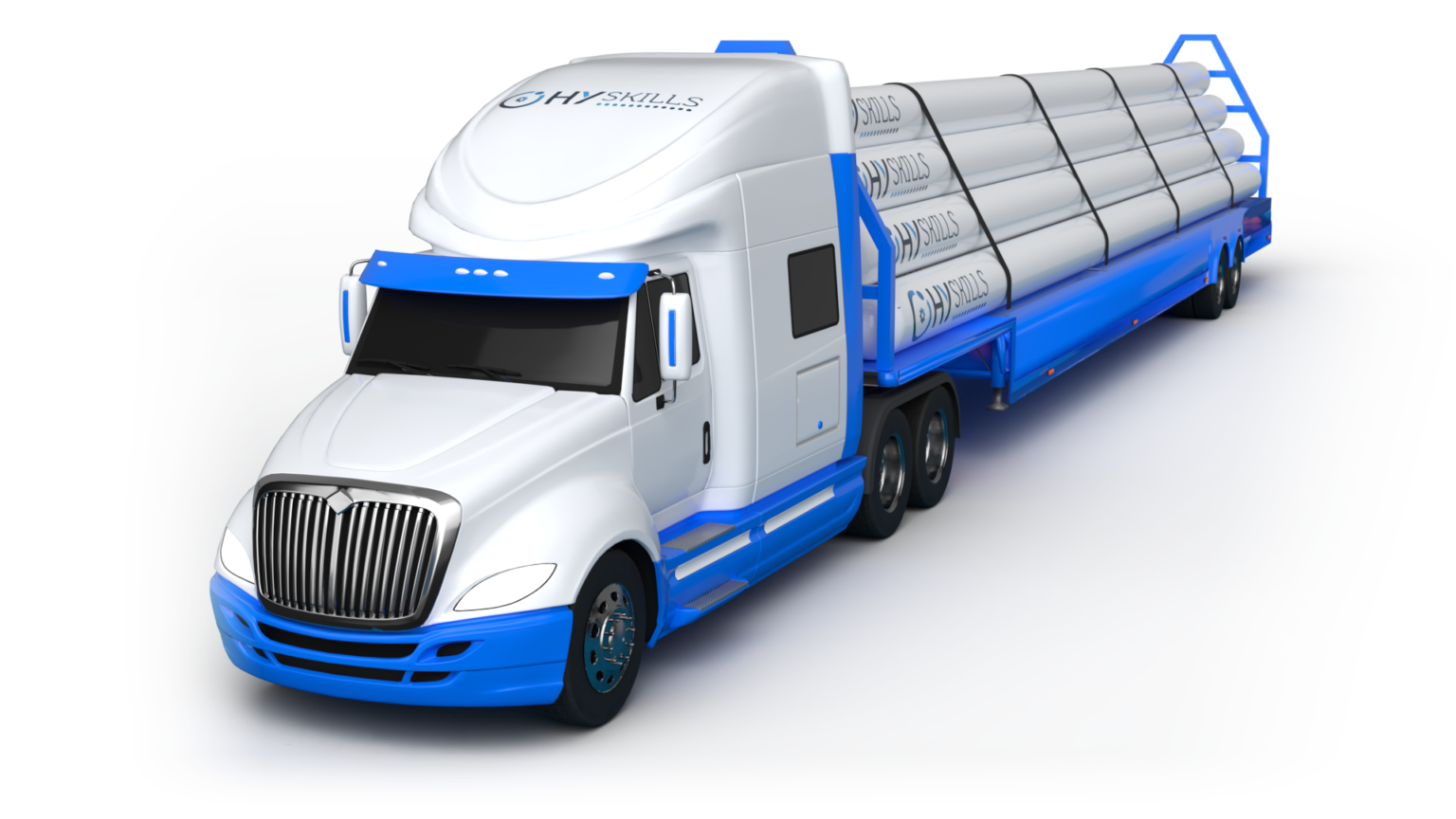 HySkills is an industrially relevant, modular, vocational education and training (VET) course aimed at educating learners for the future hydrogen sector in relation to net zero targets. The modular course will focus on the fundamentals of hydrogen, imparting technical & practical knowledge to learners, as well as the important critical safety considerations of hydrogen. The project will produce 3 main outputs: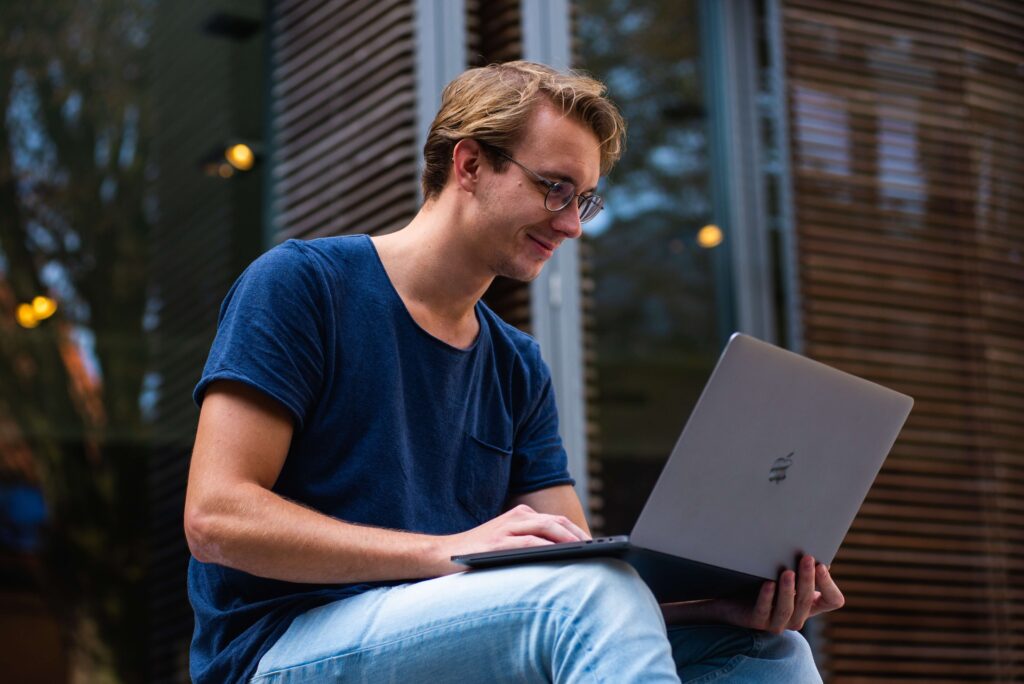 1. Learning Outcomes & Units
Defining what is relevant for the learner in order to produce the industry relevant modules; based on a needs analysis survey.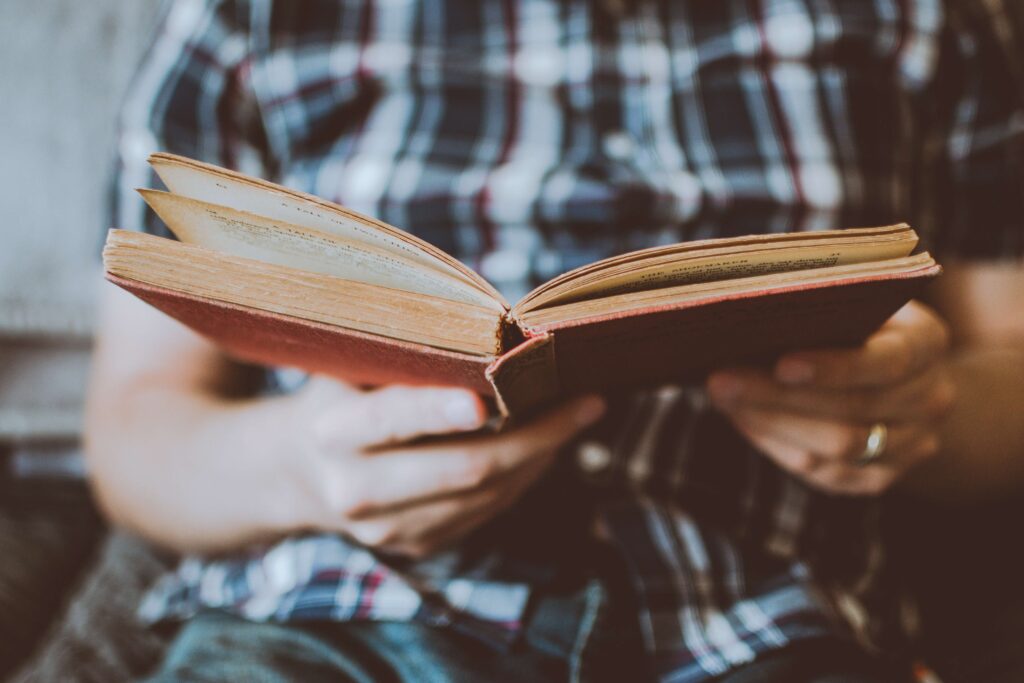 Development of a modular training course relevant to the hydrogen workforce.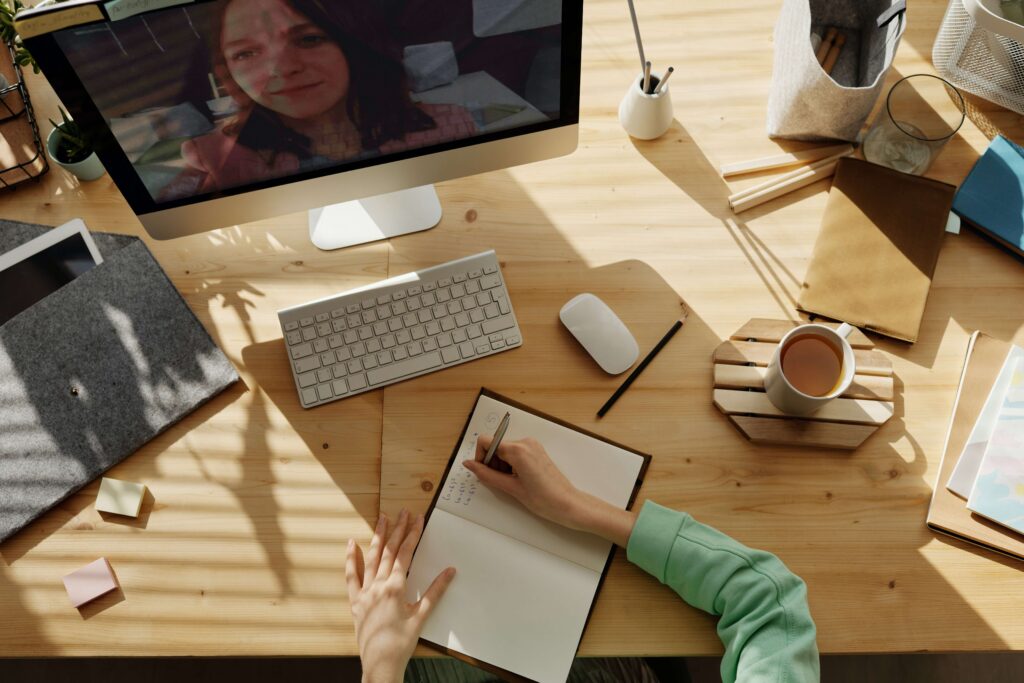 3. Train the Trainer Programme & Handbook
A programme to enable VET trainers to deliver HySkills modules.
A survey was circulated to industry and sector experts and there were over 100 respondents. The information has been collated into an informative needs analysis report. A staggering two thirds of industry stakeholders have identified a skills shortage; and that they were unable to find skilled personnel. This needs analysis spanned the 5 partner regions: UK, Ireland, Germany, Greece and Norway; showing that this is a transnational issue.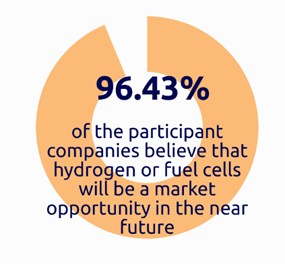 As part of the initial work on the project, and utilising the needs analysis responses, the partners identified specific learning and teaching outcomes to ensure HySkills is industrially relevant. For the past few months, HySkills partners have been developing these learning and teaching outcomes into tailored course content in the form of 8 modules – listed below – geared towards EQF level 5 (UK equivalent 4&5) learners.
New technology enhanced teaching and learning methods – including 3D simulation and augmented reality (AR) – are being employed as part of the HySkills course. SWC are utilising their inhouse graphic design team and cutting-edge software to produce a more interactive and engaging learner experience.
HySkills Virtual Simulation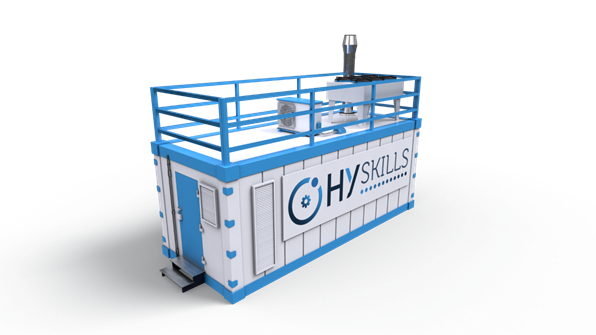 3D render of a Hydrogen Electrolyser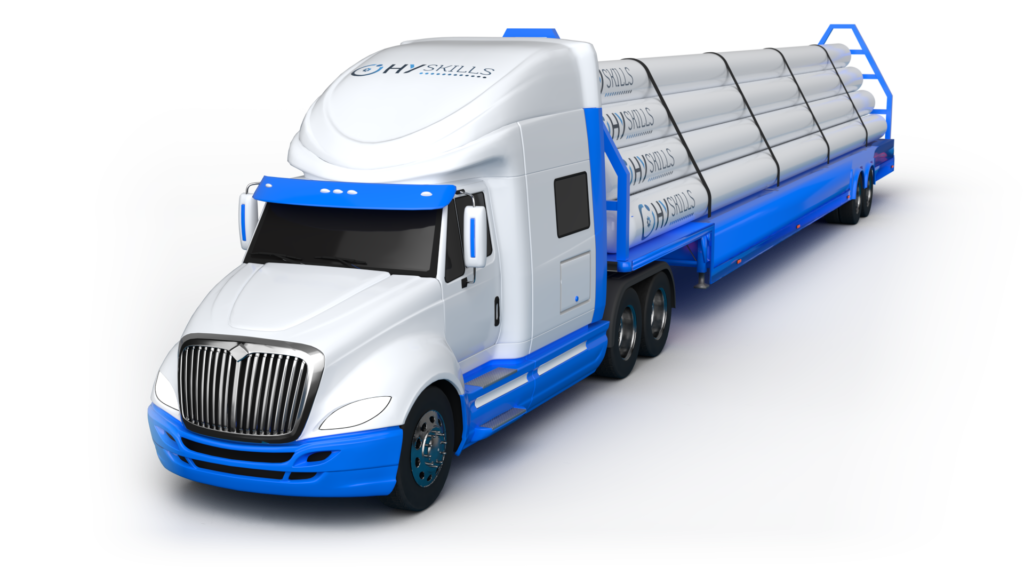 3D render of a Hydrogen HGV
Partners have also been piloting the course materials across UK, Ireland & Norway and gauging feedback from the learners. Feedback has been very positive, with students indicating they are interested in a full hydrogen course. At SWC, the pilots were carried out with automotive students on content from two modules: Hydrogen Transportation and Delivery and Hydrogen Sensors, Detection and Monitoring.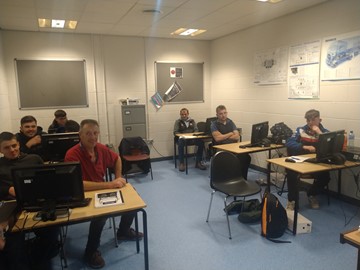 First student cohort (from Heavy Vehicle Maintenance and Repair) who took part in SWC's pilot of the Hydrogen Transportation and Delivery Module.
DCU used a hybrid model to pilot their course content earlier this year. Feedback again was very positive and interest from students was high.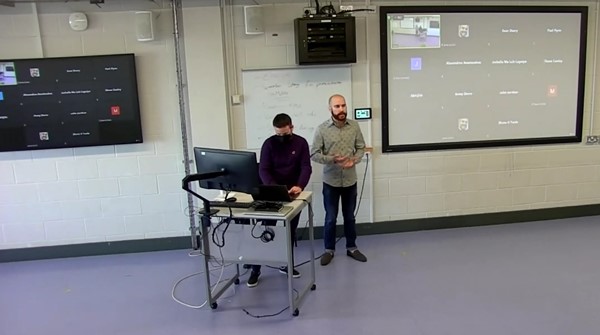 Dr James Carton and Kelvin Martins piloting the Hydrogen Combustion Module. 
As part of a wider event based in Aberdeen, a SWC-led HySkills Multiplier Event took place on 6th October to demonstrate elements of the training course to cohorts from Scottish Colleges, Industry and Hydrogen stakeholders. Representatives from EIfI-Tech and UiT also attended and presented at the event. The event was the first in-person event for HySkills, and proved to be an engaging event with marked interest in the progression of the course.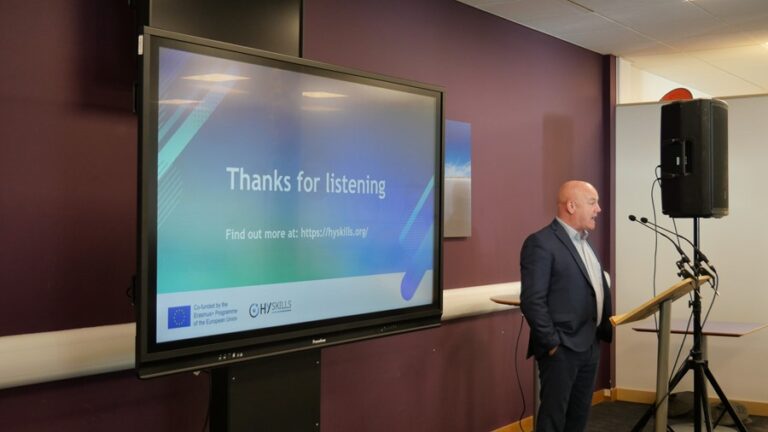 Chris Ashe – Eifi-Tech – Hosting the HySkills Multiplier event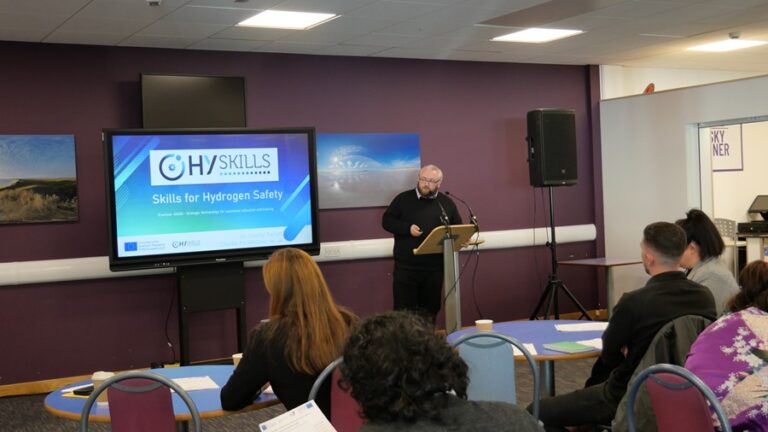 Dr. Charlie Farrell – SWC – Speaking at the HySkills Multiplier event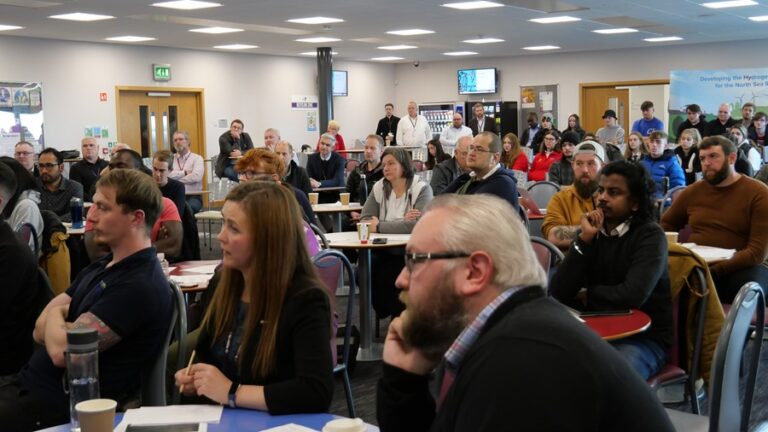 Representatives from industry and academia attended the multiplier event
Prof Mohamad Mustafa (right) HySkills partner from UiT 
Partner organisations working on the project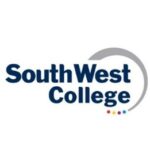 United Kingdom
South West College (SWC)
www.swc.ac.uk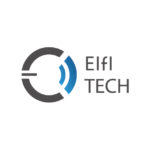 Germany
European Institute for Innovation – Technology (EIFI-Tech)
http://eifi-tech.eu/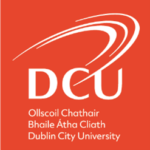 Ireland
Dublin City University (DCU)
www.dcu.ie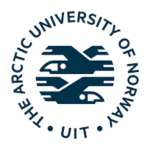 Norway
Arctic University of Norway (UiT)
https://en.uit.no/startsida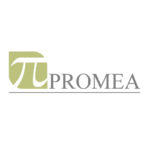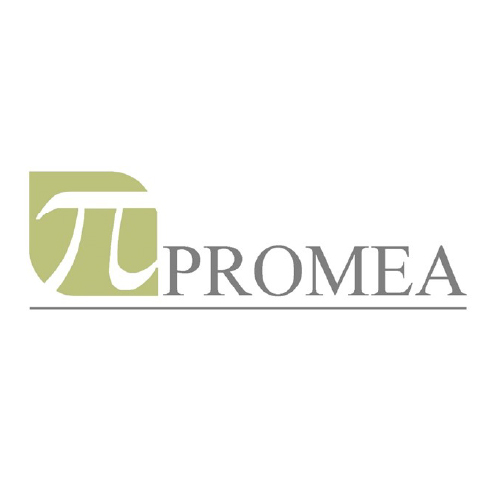 Greece
Hellenic Society for the Promotion of Research and Development Methodologies (PROMEA)
www.promea.gr
Partner organisations working on the project
Find out more about the project via our website at www.hyskills.org/ keep up-to-date with the development of the project by following our Twitter Page

The European Commission's support for the production of this publication does not constitute an endorsement of the contents, which reflect the views only of the authors, and the Commission cannot be held responsible for any use which may be made of the information contained therein.